Bio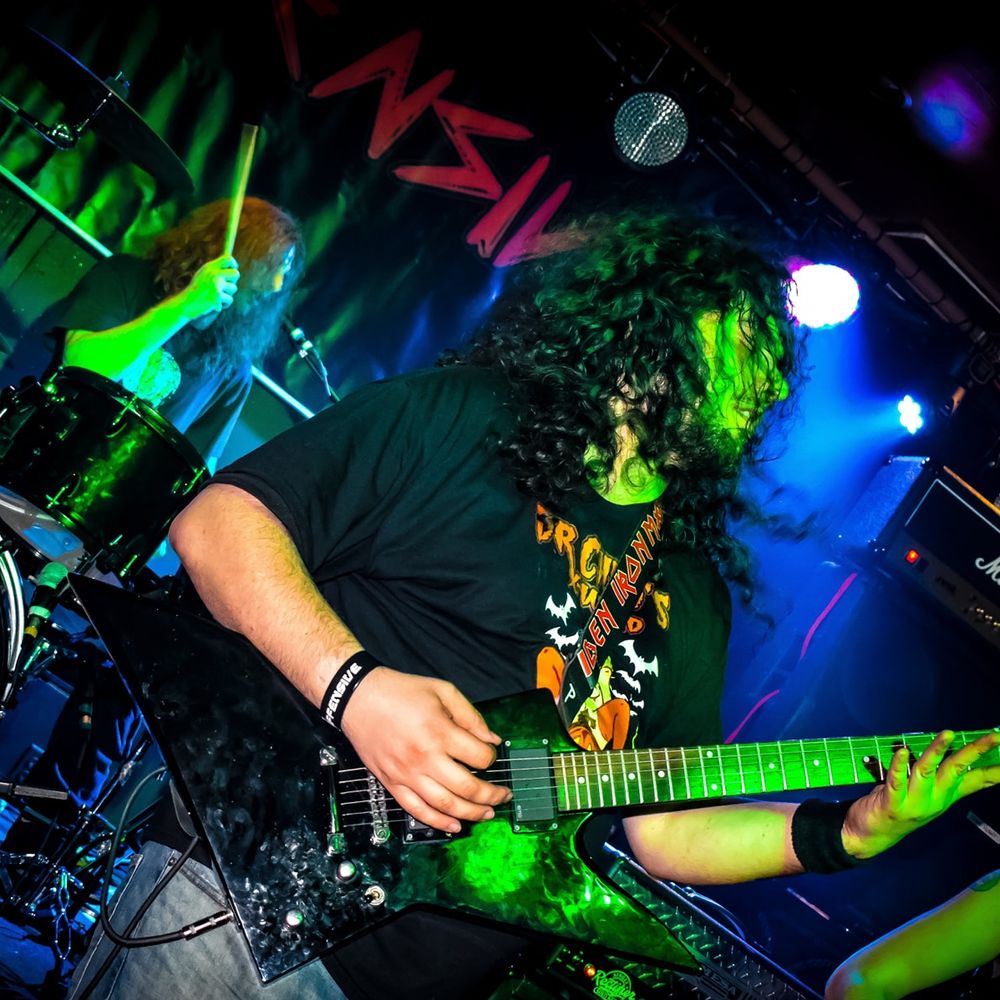 Offensive, a heavy metal band from Maryland, United States was established by guitarist, Leon A. Sohail on November 12th of 2015.
Fast and heavy riff-oriented with its roots in 1980s speed-thrash metal and 1970s heavy metal bands, Offensive's sound and tone are unique and straightforward. The band played its first show on July 16, 2016 and has performed in over 100 gigs since then.
Leon's wide range of influences from Metallica, Megadeth, and Slayer to Black Sabbath, Iron Maiden, Diamond Head, and Motorhead, and even some of the punk (Misfits and Anti-nowhere League) and power and extreme metal bands such as Cradle of Filth, Stratovarius, Helloween, Gamma Ray, and Avantasia are inseparable parts of the band's sound. Offensive can comfortably fit into the genres of heavy metal/speed-thrash/Power metal while the band is no stranger to Black/Death metal genre and the Punk scene.
Offensive has released a handful of original songs as demos and EPs that accumulated respect and awareness from local promoters, fellow musicians, and many local and International fans. Offensive's objective is to create, perform, and develop quality metal music and entertain metal fans worldwide.